Been having a lot fun with the whole idea of compression tube/band attachment. In this post, we'll go through a quick iteration and evolution of the mechanism. While the set screws are great for attaching bands, it still requires an Allen key. This new build method achieves a tool less adjustment.
The Grivet slingshot is named after the Grivet monkey, found in Ethoipa, Sudan and surrounding areas. They are noted for having tufts of hair protruding alongside their faces. When designing the the shape of the Grivet slingshot, the 'tufts' of hair were pulled from the forks, which double as finger and thumb grip areas.
The Metro Grade Loris uses a recessed threaded insert (1/4-20) and set screws for the attachment. The new Grivet slingshot is a simplified version of this. Instead of using aluminum, stainless steel hex nuts are captured into place via some strategic laser cutting and layer of materials. In this photo, you can see the 2nd layer (the first being a backing layer). The 2nd layer contains the slots for the bands/tubes to slide into. The are about 1″ deep.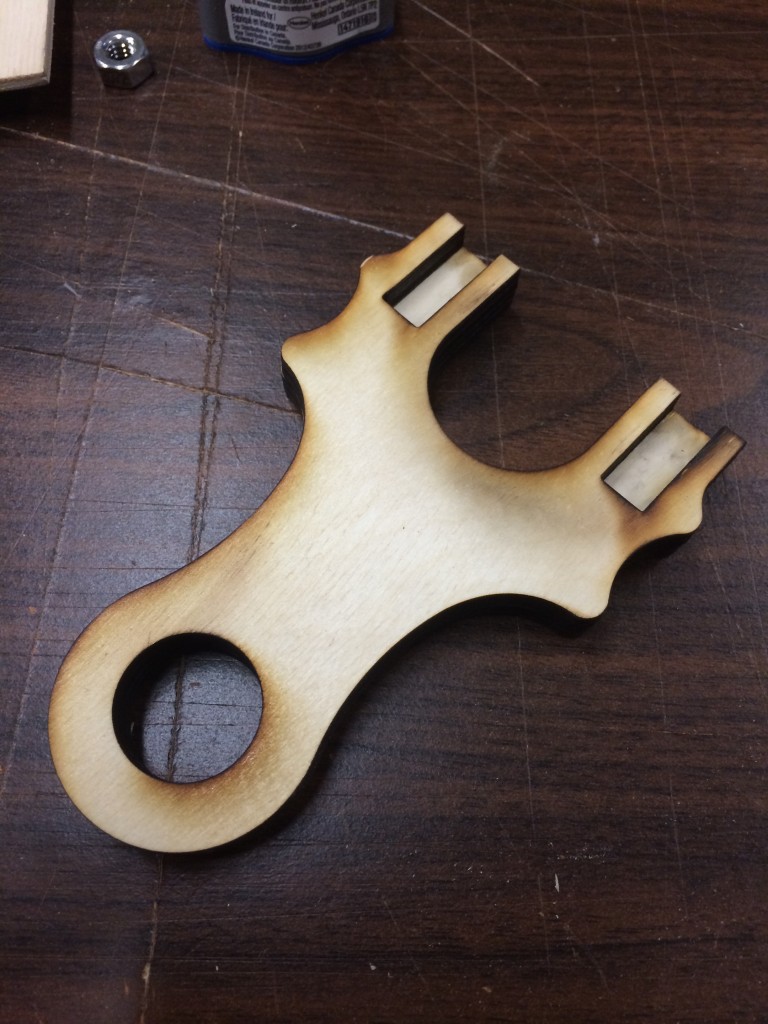 The 3rd layer, is where some precision cut hexagonal shaped holes where laser cut to accept the 1/4-20 stainless hex nuts. These nuts are a little less than 1/4″ thick, which is perfect for the a thickness of 1/4″ Baltic birch.
The final top layer is where the branding and face sits, this also where the nuts get captured by centred holes which will also accept the pricey black anodized thumb screws.
The holes are larger enough for the shoulder of the threads to sit in, but the head remains out. The one BIGGEST advantage of using thumbscrews (besides the tool less function) is that you cannot over tighten the band set, risking delaminating the outer backing layer.
Once it was all glued up, all the same procedures on finishing a slingshot were done. To see exactly what is done, check out the Metro Made Loris post. Three coats of acrylic spray and some light buffing, this Grivet prototype is done!
Currently, it is banded up with 8mm Linatex bands attached to a Metro Grade Heifer GP pouch. A couple slices of the same suede cowhide was used to buffer the screw and the Linatex, preserving its integrity.
This post doesn't stop here. You may have noticed in the feature image a walnut version of this….you weren't mistaken. After confirming that the mechanism worked, it was off to the laser cutter once more to cut up a set of parts for a walnut Grivet.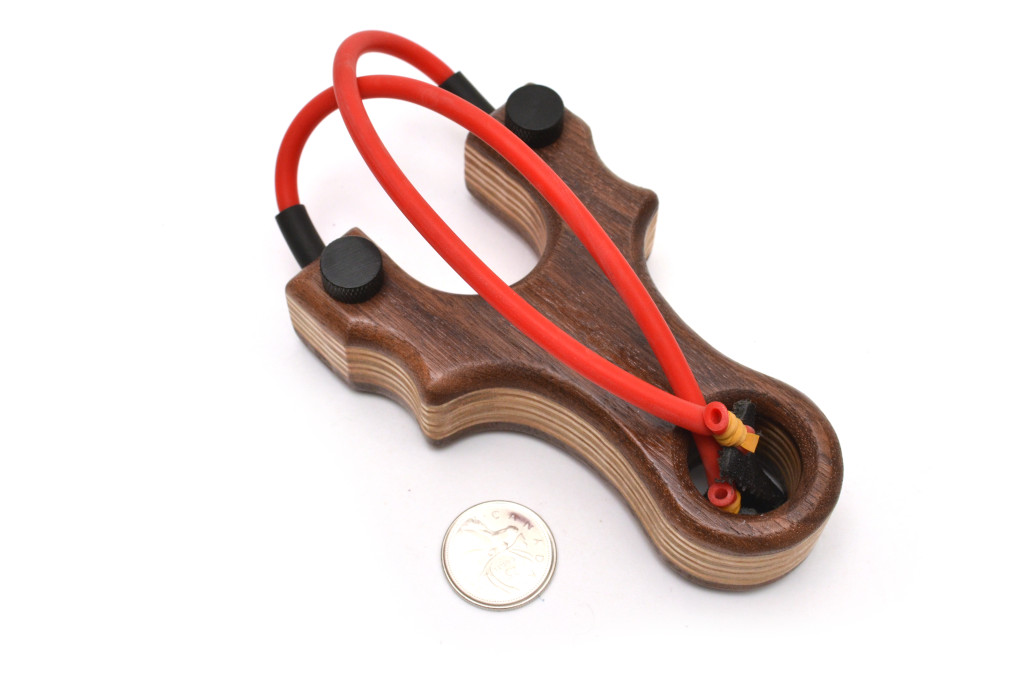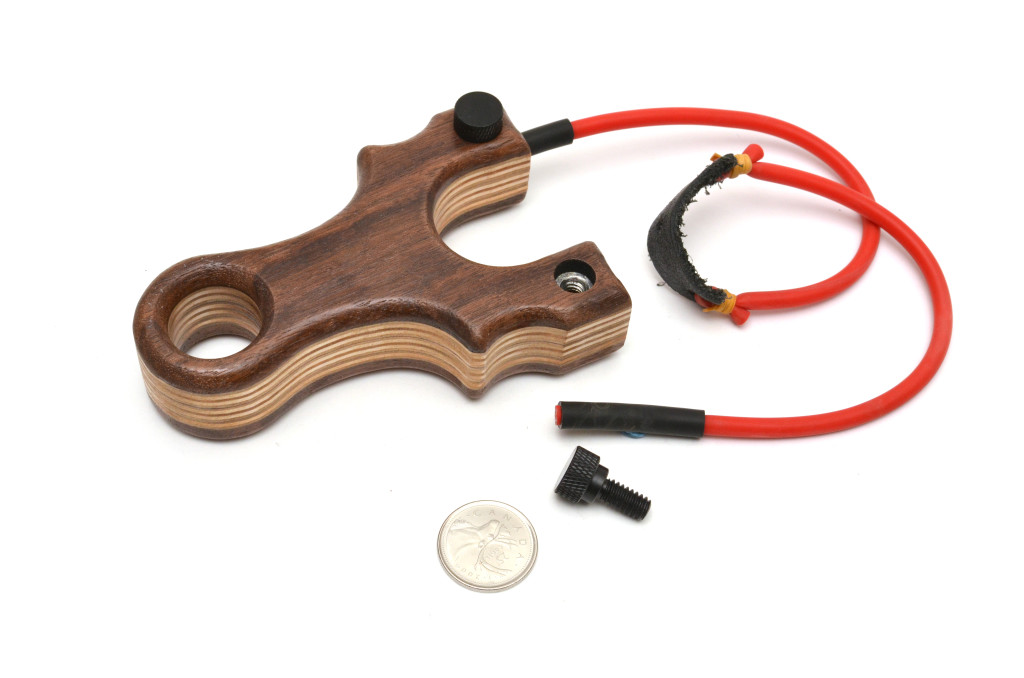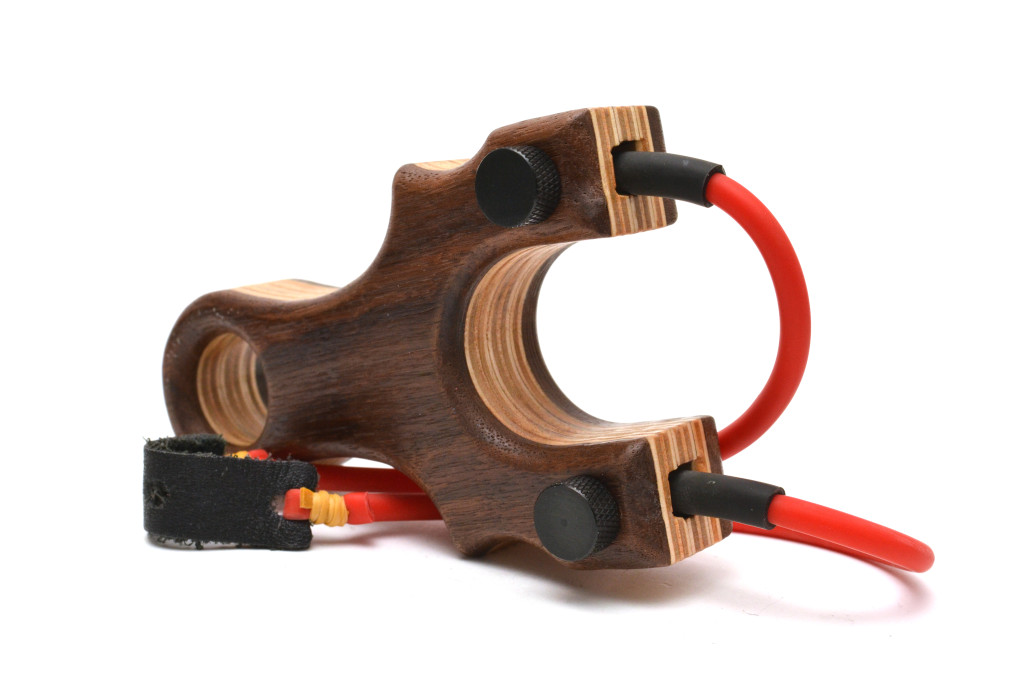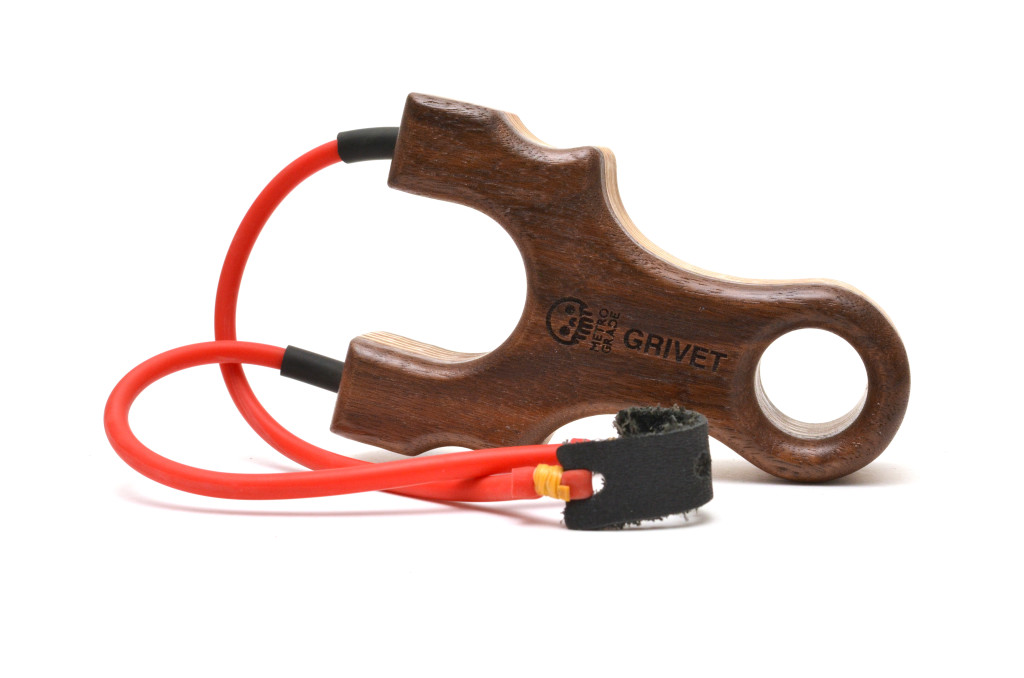 Probably doesn't much explaining, but the only difference is the fork tip shape. About 3mm is added to the outside edge to clean up the profile and add a bit more strength to the tips themselves.
Time to get shooting!
Stay True
order neurontine overnight -Eric