order disulfiram online canada May 21, 2014. The Prince of Whales visits the shop, I am tasked to present him with a unique gift made in the shop. I am proud to say, I have 2 Metro Grade slingshots in the Royal gift collection.
I call these two slingshots, the Bloodlines, as you see, one is for Prince Charles himself and one for his brand new grandson, George. These had to be unique, classic and well crafted, so I didn't fool around with an unfamiliar shape, I went with my classic Capuchin side shooter.
My goal for the pattern design is to meld a little bit of Brit with a little bit of Canuck. Using the Union Jack as inspiration, maple, paduak and walnut is utilized to make a slightly modified version of it. Here you can see the laser cut maple as the skinny lines of the Union Jack are formed.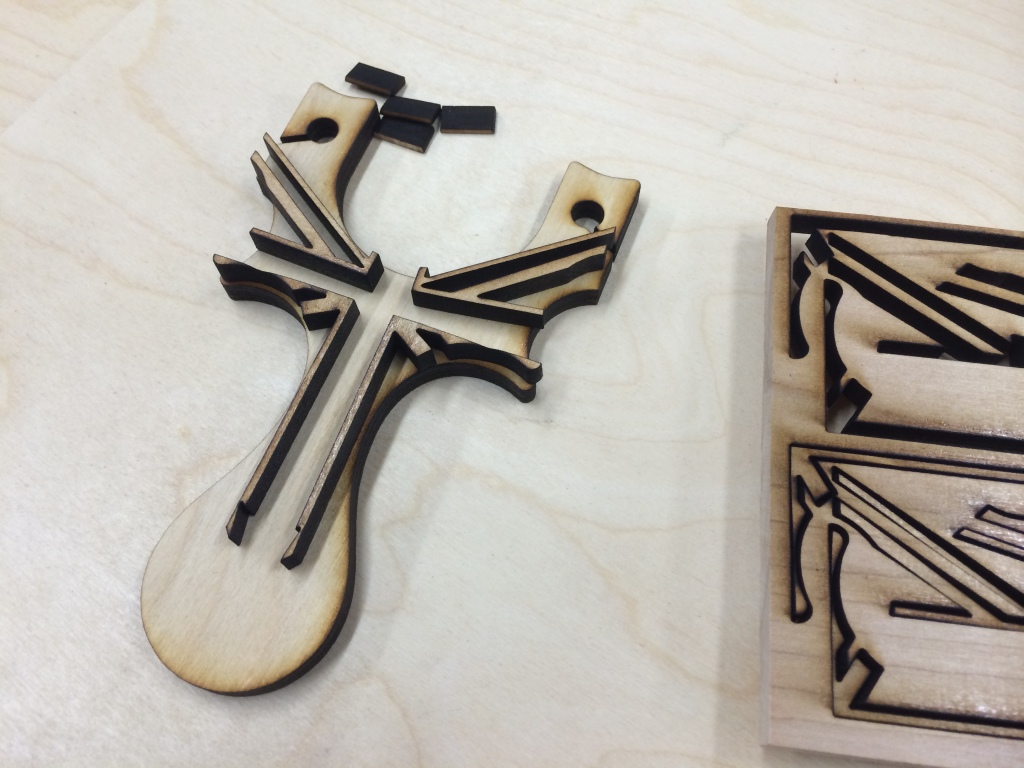 As the each piece of paduak is set in place, the 'Jack comes to life.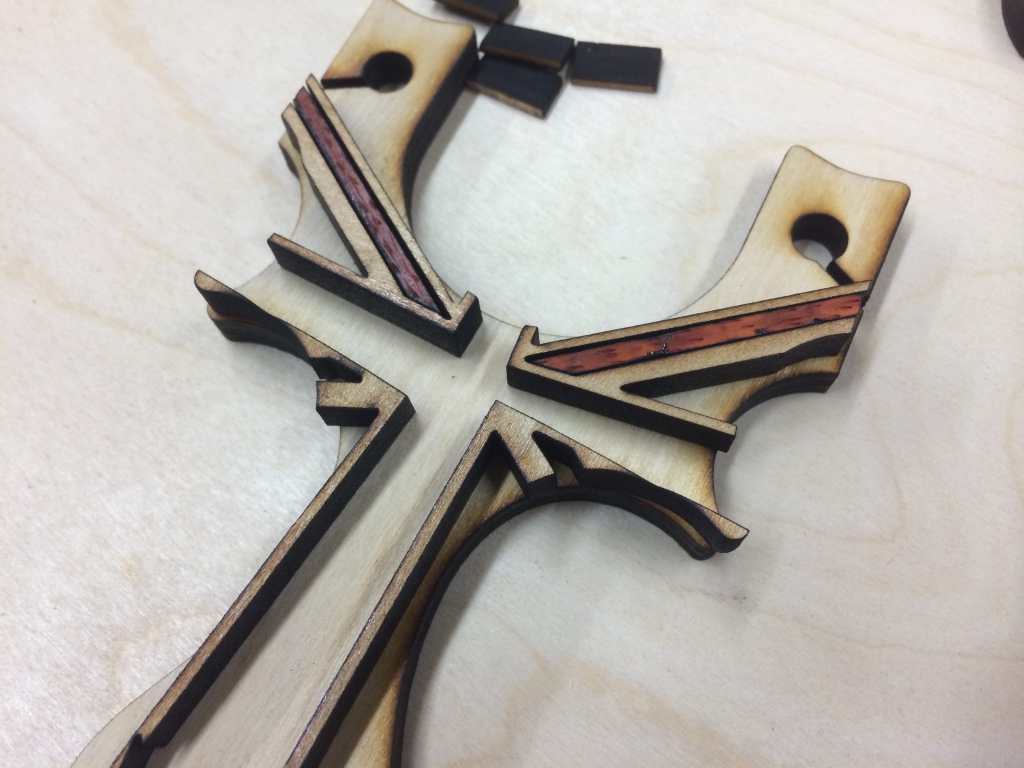 As I said, a little bit of Brit and a little but of Canuck. After dry fitting and making sure all the parts fit, it was time for glue up.
Once the glue was set up, the surface was face sanded to reveal the gestalt pattern of the Union Jack being anchored by a purple heart Canadian Leaf. The paste at the bottom is a bit of ghetto wood filler for some gaps left in the lay up.
On one slingshot, I decided to document the date, the event and the location. Also the Assentworks logo is etched into the handle. On the 2nd slingshot, some Metro Grade branding as well as "George", for obvious reasons. Another purplehear maple leaf would later fill George's slingshot's handle.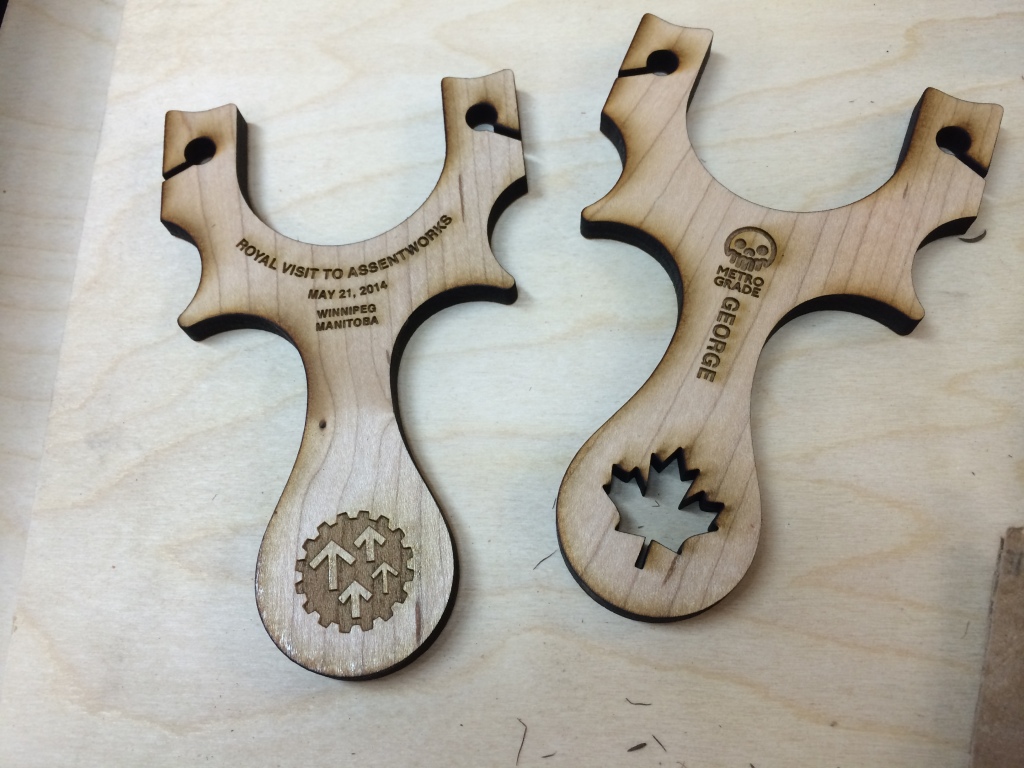 Some quick router work on the edges and some final sanding before a couple of coats of sealer.
Here are the archive photos: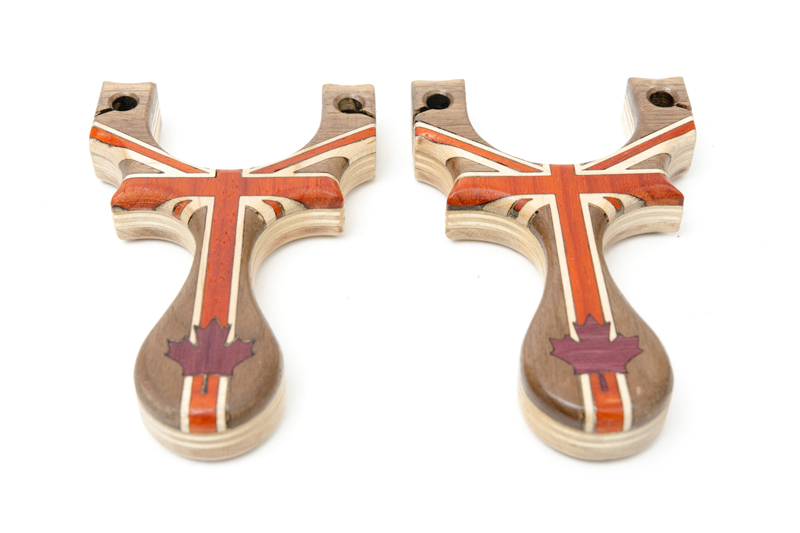 ..and thanks to Tracey Goncalves for the images of the actual hand off. My exchange was quite short, a mere minute. His majesty was ill, runny nose to be exact so his voice was very quiet. He asked, "are these catapults?" to which I answered "yes, one for you and one for your grandson, George". He explained how he used to play with one as a child, good to know.
It was an honour to meet him.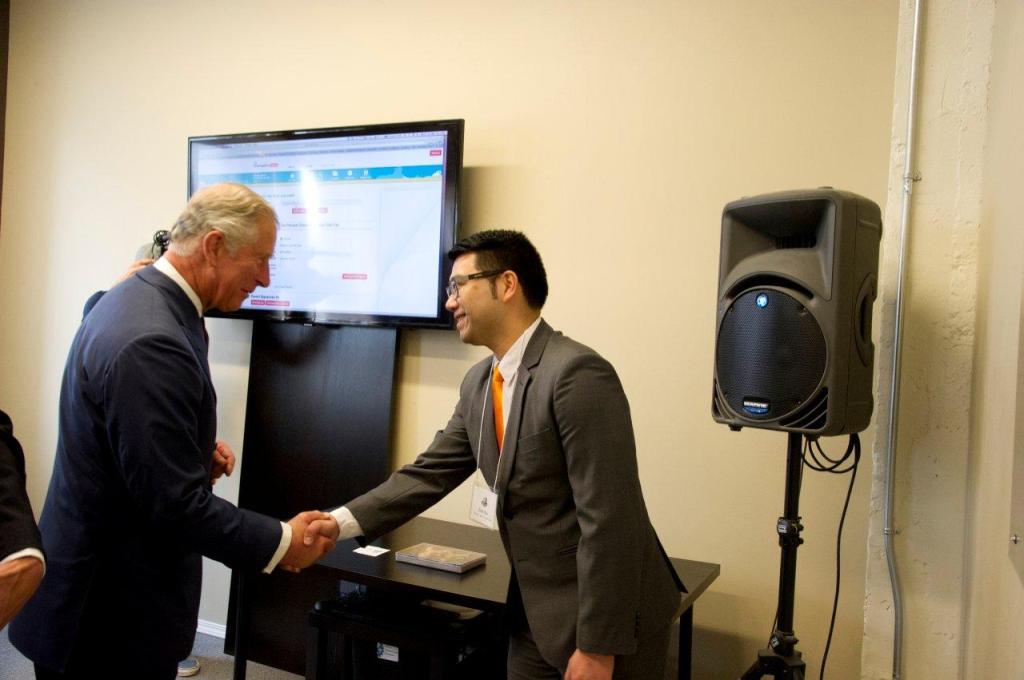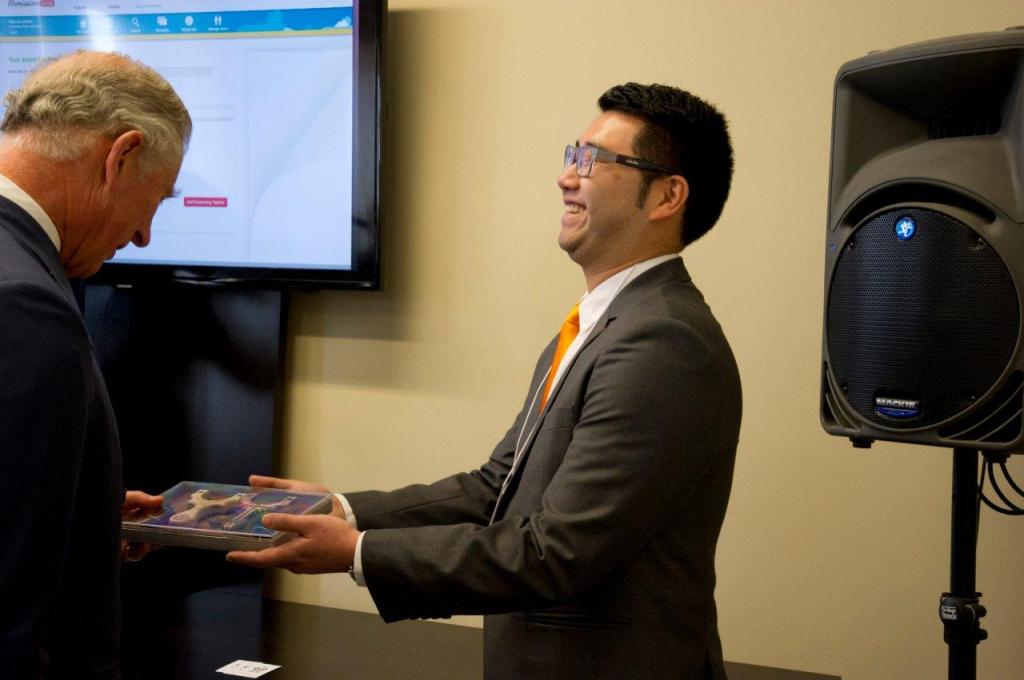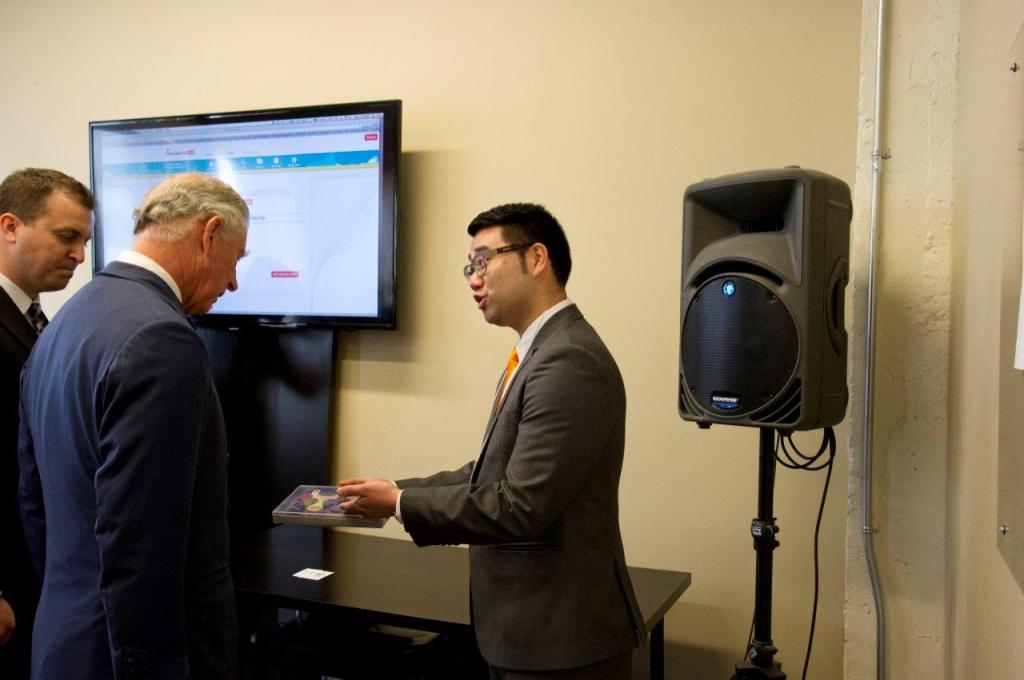 It's funny to review those photos and look at my face….I can't make a single serious face even when meeting royalty.
Thanks for reading!
-Eric